Product Description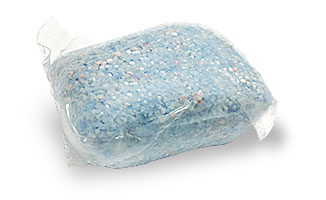 ---
PRODUCT DESCRIPTION
Dishwasher cleaning capsule:
• removes grease and limescale during a standard dishwashing cycle
• leaves your dishwasher clean and free of bad odours
---
PREPARATION AND USE
Now you don't have to clean your dishwasher by emptying it completely and activating a long cleaning programme. Stop losing your time, water and money – begin caring for your unit during dishwashing. Recommended frequency of use: once a month. Used regularly, the cleaner will extend the life of your dishwasher. Product intended for use in dishwashers only – suitable for all dishwasher types.
1. Before putting the dishes and cutlery in your dishwasher, remove food residues from them. Remember to arrange your dishes as indicated in your dishwasher manual to prevent blocking the rotary movement of the upper and lower spray arm. 2. Put the dishwashing detergent in the dispenser. 3. Put 1 capsule at the bottom of the dishwasher. 4. Close the door tightly and start your dishwasher.
---
WARNINGS FOR SAFETY
Warning. Causes serious eye irritation. Keep out of reach of children. Wear eye protection. IF IN EYES: Rinse cautiously with water for several minutes. Remove contact lenses, if present and easy to do. Continue rinsing. If eye irritation persists: Get medical advice/attention. If medical advice is needed, have product container or label at hand. IF ON SKIN: Wash with plenty of water.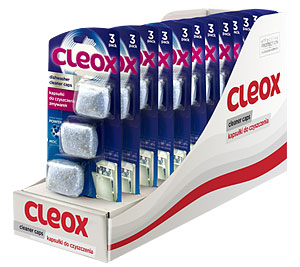 ---
THE STORAGE CONDITIONS
Store in a dry place at the temperature of 5-25°C. Protect from freezing and direct sun exposure.
---
ACTIVE OXYGEN POWER