Product Description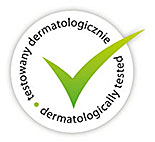 Body Club fizzing tablets for bath for hands – moisturise and regenerate the skin of your hands and nails.
Directions for use: put an effervescent tablet in a small amount of warm water. After it dissolves, soak your hands for about 15-20 minutes. After taking the hands out of the water, dry them with a towel. Use once a week.
Warning: Avoid contact with eyes. Immediately wash your eyes with warm water, if the product gets into them. For external use only. The product is not for consumption.
Storing conditions: Store in a dry place at a temperature of 5.0-25.0°C. Protect against direct sunlight.
See also: Body Club – bath for feet